Starting a restaurant business requires investment in location, equipment, and marketing activities. Furthermore, easy access to funds can be challenging. The good news is that there are several ways to open a food business with little money.
If you wish to start up a restaurant with more finances, this guide will help you. We will list the expenses you need to bear if you want to start up a restaurant and offer proven ways to manage them to save money.
How to Start up a Restaurant Business on a Budget
Buying or Renting a Space
Regardless of the type of restaurant business you want to initiate, you'll need a space to run it. Your eatery's location, size, and cuisine will also significantly impact prices.
Most brick-and-mortar restaurant entrepreneurs lease rather than buy a property to save upfront costs. For that, you must pay a security deposit and make ongoing rental payments.
Additionally, catering businesses and 'ghost kitchens' typically rent their kitchens, whereas food trucks are frequently purchased outright. Sometimes, food truck owners rent additional commercial kitchen space to have more room for storing and preparing items.
Here are a few ways to start up a restaurant business for entrepreneurs and small business owners who don't have sufficient funds to purchase a property.
Getting Funds
How do you get sufficient funds to start a new food venture?
Let's explore some beneficial resources you can use to get funds. First, don't reach out to anyone without a business plan. Investors or lenders won't make any investments without knowing the costs.
Here are some ways to receive funds for your new restaurant business.
Apply for Grants
You can also start up a restaurant with the help of grants. Finding a grant for which you qualify may take some time because many have strict requirements. However, if you look around, you can find credible sources easily. Generally, you don't have to reimburse these monetary gifts.
Get a Business Loan

Small business loans are available from several credit unions and banks, primarily if you already work with them. In addition, a 504 loan is available to some restaurants from the U.S. Small Business Administration (SBA). You can receive these loans through a 'Certified Development Company,' which offers government-backed SBA loans. Look for accredited lenders in your neighborhood.
Outside financing is attractive if you can manage your expenses without overborrowing.
Regardless of the type of business loan you choose, remember that receiving funding can take anywhere from a few weeks to a few months. Therefore, start the application process early so you can receive funds by the time you want to start your business.
Choose an Alternative Loan
Keep hope if strict payment terms, poor credit rating, or lack of collateral prevent you from obtaining an SBA or standard bank loan. Other lenders may agree to grant you a loan, even when credit unions or banks reject your application. But, you will have to pay off this loan at a higher interest rate.
Fee for Permits, Licenses, and Legal Procedures
Aspiring restaurant owners need a lawyer's assistance in evaluating purchase and lease agreements or different contracts. In addition, a professional and experienced lawyer reviews all paperwork to ensure all documentation is completed correctly.
Other legal expenses include paying for permits, a business license, a liquor license, a food manager permit, etc.
Hiring seasoned lawyers to review all paperwork can save high costs in the long run. That's because they will ensure no hidden charges or wrong conditions are mentioned in any of the contracts.
Ongoing Expenses
Before you start up a restaurant, you may pay all preceding costs. However, be ready to bear ongoing expenses as soon as you start serving diners. Ongoing expenses include paying for food and liquor supplies, managing the staff's hourly, weekly, or monthly wages, and utilities.
These expenses also include marketing and insurance costs. Since restaurant owners pay for these expenses before making any profits, it's important not to spend the entire capital on the build-out.
When drafting your business plan, stick to it and leave room for sufficient funds to cover the operating expenses for the first few months.
Making Restaurant Improvements or Remodeling
In a residential lease, tenants may use the space as they find it. But it's also common to invest money into remodeling or renovating a rented commercial space. For instance, you may want to add a bar or expand the kitchen.
In some contracts, landlords agree to a 'tenant improvement allowance' to offset some of these costs. However, this allowance's terms and conditions will depend on your lease. Hence, make all requirements clear before you sign a contract.
Restaurant owners who own the property are responsible for all renovation costs.
Restaurant Equipment, Furniture, and Technology Expenses
For any new restaurant space, owners must invest in commercial-grade equipment. For instance, you need to install refrigerators, ovens, fryers, and dishwashers. Owners can purchase or lease this equipment.
A full-service restaurant also needs seating options for customers. Whether you have an outdoor or indoor location, you need premium-quality bar stools, chairs, and tables to provide a comfortable dining experience. You also need a host stand and serving stations.
If you are a small business owner who wants to skip investing in an in-house kitchen, you may pay for a commercial kitchen rental that comes with built-in equipment. Another way to save valuable costs is to buy second-hand equipment from a reseller, including appliances and fixtures.
In addition, restaurant owners or staff will have to manage all inventory-related expenses and employee payroll. For that, a restaurant must invest in the latest technology systems, such as POS and online ordering systems. The key is choosing an effective POS or online ordering system within your budget.


Get a POS System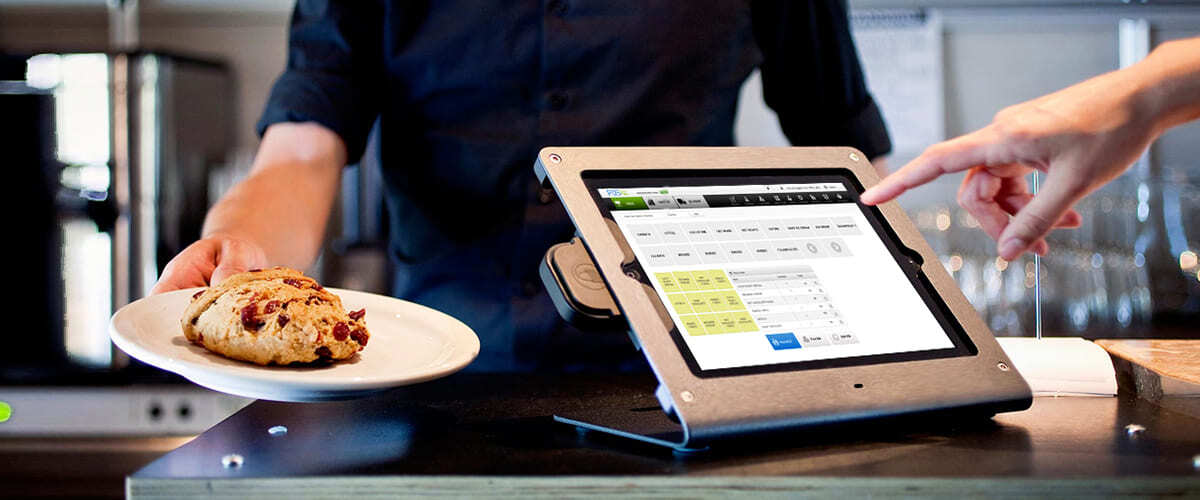 Once you are done analyzing your restaurant's needs and requirements, it's time to start looking for the best POS service providers. But first, we can classify the available options into cloud-based and legacy systems.
Legacy POS systems depend on data stored within a closed network on local servers. A POS system uses hardware components like keyboards, screens, receipt printers, tablets, card swipe machines, and cash drawers.
Many POS system providers allow users to choose the hardware for creating a customized POS environment.
Users can also access cloud-based systems hosted on the web from anywhere through an internet connection – the same way you access the cloud every time you log into your social media or email accounts. As a result, restaurant owners can benefit from the cloud-based systems' flexibility for managing their business from any location.
Online Ordering for Restaurant Business
If you are about to start up a restaurant, an online ordering system automates most of your routine tasks to make your life easier. Choose a credible system that allows you to take and manage orders hassle-free. Online ordering for restaurants allows any restaurant to serve its customers via a website or a mobile. A restaurant can offer discounts, accept payments and orders, and manage menus.
In simple words, it allows a restaurant to expand its customer-base, by making the online ordering system convenient and accessible.
BookMyOrder is a terrific online ordering system for restaurants and offers multilingual and multi-location support. Whether you run a restaurant or a food truck business, this system offers excellent features for new restaurant setups that can't spend a fortune on hi-tech gear.
This convenient and intuitive platform for setting up a website allows restaurants to add their item photos and business location and be live in multiple locations. In addition, restaurant owners can add as many menus as they like or import them from Facebook pages or existing websites.
Final Thoughts
Now you know what it takes to start a restaurant without breaking the bank. Utilizing suitable sources and adopting the right automation tools can help your new restaurant business take off in the right direction.